Short-Term Housing: Finding Pet-Friendly Accommodation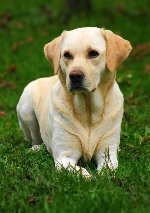 Sometimes it's just not possible to find an appropriate long-term, pet-friendly apartment or home before you move. So what do you do in the meantime? If you can't leave the pet with a friend or family member, and you don't want to board him, then one solution is to make use of short-term pet-friendly accommodation.
Short-term housing can include vacation or holiday rentals such as pet-friendly hotels, motels, resorts, cottages, or bed & breakfasts. Obviously this isn't an ideal situation but it at least buys you some time until you can find housing that where pets are allowed.
WHAT TO ASK WHEN RENTING SHORT-TERM LODGING
When you stay in a pet-friendly vacation accommodation, you will likely be sharing close quarters with other guests or the hosts. All accommodations have rules. Before you decide on a place to rent, find out:
Pet Policies: accommodations need to keep all of their guests happy, both those with and without pets. You will find that common pet policies include restrictions on "excessive" noise - in other words, it's not okay for your pet to make so much noise that it disrupts the peaceful enjoyment of another guest or the host.

Another common restriction is that pets can't be left unattended in the rooms. This is with good reason - unattended pets might get stressed out being left alone in a strange place. And stressed out pets can lead to noise or destruction! It's a good idea to find yourself a good local pet-sitter or a doggy daycare for those times when you can't take your pet with you (for example, if you have to go to work, or when you're house-hunting).

Also find out whether there are restrictions on the types of pets allowed (some places will only allow dogs), and if you intend to bring multiple pets, whether there's a maximum number of pets permitted. Generally speaking, 1 or 2 pets per room is a very common policy.

Ask also about extra fees or deposits for pets.

Finally, get a copy of their pet policy if you can, so that there are no surprises when you get there.

Rates: ask whether the accommodation will offer you discounted rates if you stay for an extended period of time. Most vacationers will stay 1-2 weeks; you just might find hotels and smaller lodgings willing to negotiate a better rate for a longer stay, especially at slower times of the year.
Nearby Pet-Related Amenities: are there parks or trails nearby, or off-leash areas or dog beaches? Are pet-sitting, doggie daycare, and dog walking services available nearby? Where is the closest vet clinic? How about the closet pet supply store?
Cancellation Policies: are there any penalties if you have to cancel the remainder of your stay? You just might find a great pet-friendly rental housing sooner than you thought.
Short term housing, especially for people with pets, can be an excellent temporary solution until you find a place to call your own.
More for renters with pets: